Welcome to the website of S.P McCaffrey & Co Chartered Accountants & Registered Auditors. We are based in Omagh, Co. Tyrone and our client base is drawn from Ireland and the UK.
We provide professional accountancy and business advice to a range of clients from individuals to large limited companies. Our aim is to help your business grow and fulfil its potential as well as meeting its statutory obligations.
We understand that each client is different and that you need a specific approach to your individual needs and we aim to provide tailor-made solutions for all of your accounting and business needs.
Our professional accountancy services, advice and guidance are planned to save you time and money, leaving you free to concentrate on running your business.
We will deliver a range of benefits to you, including assurance that routine financial matters are being dealt with professionally and accurately ensuring smooth production of your Year-End Accounts and to assist in tax planning.
We will help you plan your business development so that profits are maximised and effective tax planning is implemented.
Please feel free to contact us to discuss your individual or business needs today.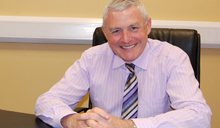 50 Campsie Road
Omagh
BT79 0AG
Tel: 02882241515
Fax: 02882243568
Email: mail@spmccaffrey.com
Latest News
TAXMAN'S RECORD KEEPING TOOLKIT
HMRC SCRAPS CIS PHONE VERIFICATION
CHANGE TO TAX CREDIT SYSTEM
REVENUE & CUSTOMS RIGHT TO RE-OPEN EARLIER YEARS
FUNDING FOR NEW START UP BUSINESSES
RECLAIMING VAT ON YOUR HOME BUSINESS

ACCESS ALL OF THE ABOVE

plus Tax and Vat Rates here more..